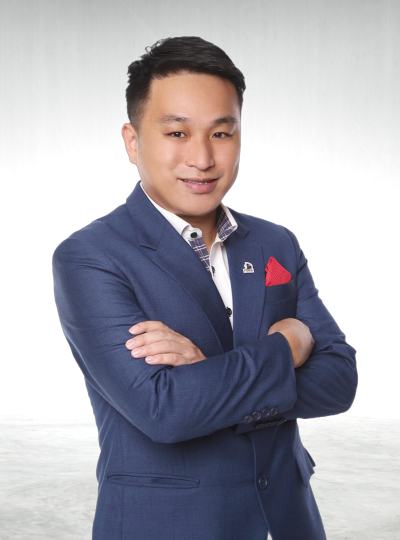 ChFC®/S, AEPP®, REAP, AMTC, IBFA

Financial Services Director
Kurt chose to make a life-changing decision after spending six years with the Republic of Singapore Air Force in 2010, to abandon his stable career to take a leap of faith in the insurance industry. He firmly felt that his future was in his own hands and believed that his market worth was so much greater. Armed with a mindset change, he started his adventure to learn and skill up in this industry.

Since then, he has not turned back and he is now the founder and director of PAG Advisors a fast-growing 25 men team offering financial planning and advice from January 2018.

His position is that he is in the business of helping people protect, cultivate and build their dreams, making a positive difference to people's lives along the way.
He specializes in specialist portfolio advisory to direct wealth security, retirement planning, legacy planning, wills and trusts for companies, families and citizens.

From the beginning, through strong business relationships with the right business partners, Kurt has consistently sought win-win situations. He cultivates his team on the ethical road of delivering effective financial advice, appealing to the affluent and high net worth clientele across the country, with the belief that the whole is larger than the amount of its pieces. He has successfully groomed several award-winning producers over the years leading both by heart and head.

Kurt Views Financial Planning Differently
PAG Advisors is a invaluable group insurance partner for my club, they were chosen because of their experience in this industry and based of their excellent track record in this field. We are proud to have them as our Insurance partner and look forward to many successful years of partnership ahead.
I been working with Kurt for the past 6 years. I like that fact he response fast and will help in any other way if I have any questions. I definitely learn a lot from him not just on insurance knowledge but also Financial Literacy. Kurt is very experience and knowledge thus he always provides me the best solution to my need accordingly to my situation. Lastly, will recommend people to work with Kurt and his team.
I chose to work with Kurt because he is very patient and helpful and understand what I need and not keep pushing on selling what I do not need. I really can depend on him and just trust him to do / choose what is the best for me. It help to save a lot of hassle of my time and energy as I can be very busy in managing in my company. I have a few experiences for myself and family regarding on some hospitalization claims and his response is very fast getting the claims done. People often ask me is there any competition for Kurt, my answer will be always NO.
From the session I have learnt more about insurance product. Kurt and his team helped me in understanding what are the products that will be of benefit to me in future. They are very Supportive and responsive. Client needs over Sales target. Does not give client the pressure to buy I see that a lot of them who just blindly trust their consultant and are over insured. Working with PAG ensure I have the right amount of protection